Hi All,
I'm trying to fault find using FORScan 2.3.16 after getting the dreaded "Engine Malfunction" warning and a DTC P242A - "Exhaust Gas Temperature Sensor Circuit Bank 1 Sensor 3"
I was hoping to monitor the PID for this sensor but FORDScan only seems to let me view EGT11 and EGT12- there is no sign of EGT13?!
The car is as follows:
Model: Ford Mondeo
Engine: Duratorq Turbo Diesel Common Rail Injection Stage V
Capacity: 2.0L
Year: 2012
The DPF definitely has three temperature sensors on it so I'm really confused on why I can't seem to view EGT13- can anyone offer any ideas?
Here is a picture of a similar DPF: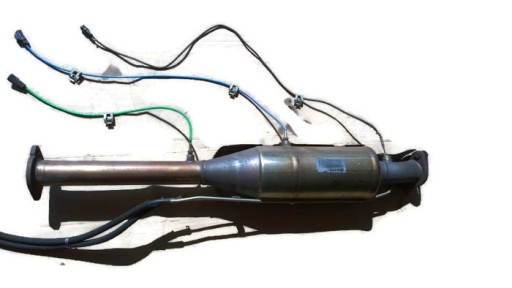 Would be grateful for and ideas on why EGT13 is missing, and maybe how it can be added in.
Thanks in advance.